Welcome to Arpan Brush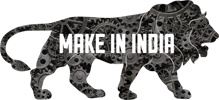 ARPAN BRUSH CO. PRIVATE LIMITED came into existence in late 1993. We are identified as the leading Manufacturer, Supplier and Exporter of Industrial and Engineering Brushes. We design and manufacture an unmatched range of brushes in fully Auto Drilling Machine and bristles filling on German made Machines. Our dedicated & skilled workforce develops excellent products with the concept of innovation and affordability. In order to meet the specific requirements of the customers, we provide them with the customized products that are made as per their exact specification.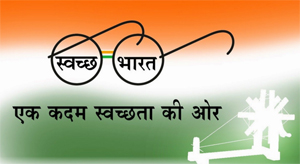 ARPAN BRUSH CO. PRIVATE LIMITED. leading Global Manufacturer and Exporter of high quality Technical & Industrial Brushes for various Industries like Textile Brush roll with Abrassive nylon bristles for Sueding / Peaching M/c.: XETMA, LAFER, LISA, MARIO CROSTA MACHINE BRUSH ROLLS IN ABRASSIVE SILICON CARBIDE IMPORTED FILAMENTS, Dairy Equipment, Paper Calendaring Machine, Food Processing Machine, Latex Contraceptive, Pharmaceutical, Automotive, Construction, Steel Plant Degreasing Unit, News Paper Industries and many other industries and their components. Our company enjoys the good reputation with a number of buyers spread across the globe. Our products can be found in Philippines, South Africa, New Zealand, Minnesota (USA), Middle East and other part of the world.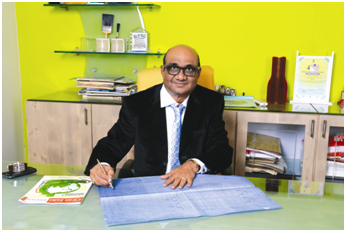 We always focus on the manufacturing process of our products as per the latest market trends. We have a highly – sophisticated infrastructure, which is equipped with advanced facilities that enable us to manufacture the products in compliance with the international quality standards.
Our organization has been able to reach the immense heights of success by the able support of our Directors Mr. Pravin A. Mehta & Mr. Ketan P. Mehta . They have proved to be a true source of motivation and has guided our organization to strive for the immense heights of growth and success.
Mr. Pravin A. Mehta (Chairman & Managing Director) is the founder of Arpan Brush Co. Pvt. Ltd.. He is a visionary, an entrepreneur with proficiency in Engineering & Industrial Brushes. An administrator par excellence with meticulous planning he has an experience of 40 years in the industry.